Physiotherapists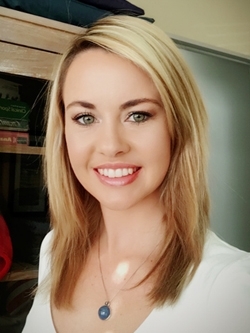 Merryn Manley
BSc Physiotherapy (Wits), OMT

Merryn Manley graduated from the University of Witwatersrand in 2006, with a Bachelor of Science degree in Physiotherapy. She then completed her community service year in Lydenburg, Mpumalanga, after which she worked in private practice in Honeydew and Broadacres for five years. She now owns her own practice, Physio@Merryn at the Naturally Yours Centre in Bryanston.

Merryn has a special interest in back and neck pain, headaches, sports injuries, orthopaedic conditions and pregnancy-related pain. She uses dry needling, taping techniques, pilates and rehabilitation (exercises and stretches) to correct postural imbalances. She particularly enjoys treating adults, school-going children, recreational sportsmen and athletes. Merryn has attended numerous courses and seminars to learn about the latest advances in physiotherapy. She has completed her OMT (Orthopaedic Manipulative Therapy) which is an extensive specialization in orthopaedic, spinal, joint, muscle and nerve conditions, whereby she achieved a distinction and top of her class for her Case Report in Achilles Tendinopathy. Merryn now assists and supervises students on the OMT course.

Merryn provides a professional, personal, high quality service to her patients, adopting a "hands on" holistic approach to healing. She has created an environment in which her patients feel relaxed and well cared for, where their individual needs are met and their conditions are appropriately addressed.